Elijah Cares For Over 2,000 Orphans
Elijah Cares For Over 2,000 Orphans
---
---
Pastor Elijah Sebuchu, grew up in extreme poverty in rural Uganda. As one of 38 children in a polygamous family, he slept on the ground without a blanket for most of his childhood and almost died from insect infestations as a result at the age of eight. He received his first pair of shoes at age 15 and at 18, for the first time in his life, felt the satisfaction of a full stomach.
Now, Elijah and his wife, Ruth, live and serve in Kampala, Uganda and have five biological children. They take care of over 2,000 orphans and abandoned children, among other aspects of their ministry.
I personally met Pastor Elijah recently on his trip to the United States. He is the real deal. Please consider helping me support their efforts on National Adoption Day.
Thank you!
The community at Grace@Work in Buckhead, Atlanta, Georgia is raising money for a new hospital they're building, to provide needed medicines and support to orphaned families.
The money will go to Hands Of Love USA which works directly with Pastor Elijah in Uganda.
Hands Of Love USA 1932 Bennetts Point Drive, Marietta, GA 3006 EIN 26-2832041
$0.00

of $1,000 goal
$0.00

of $1,000 goal
Funding: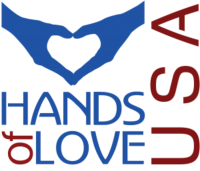 Elijah Cares For Over 2,000 Orphans
Elijah Cares For Over 2,000 Orphans
---
$0.00

of $1,000 goal
$0.00

of $1,000 goal
Funding: